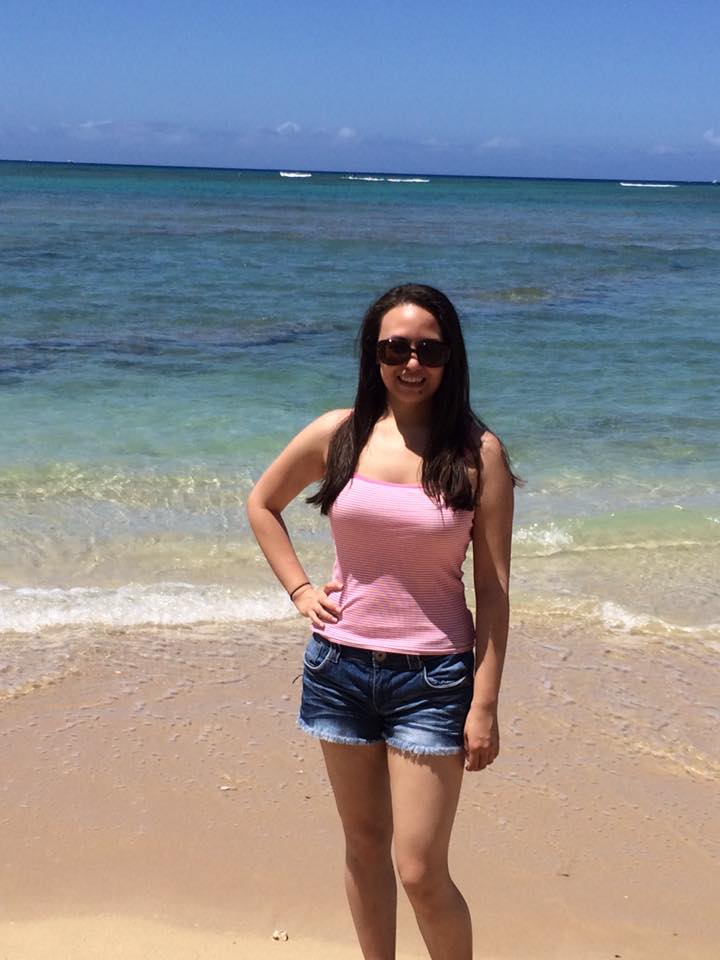 👋🏻 Hey girl! My name is Alyssa. ❤️
I'm SO excited to be your meditation coach! 😀
Back in 2015, my life completely transformed because of meditation.
After being diagnosed with chronic nerve pain and anxiety, I used just 10 minutes a day of meditation to eliminate my symptoms and get my life back!
In just 30 days, I went from sick and stressed to happy and thriving.
I upgraded my life with meditation and I want to help you do the same!
Together, we'll transform your life with easy and practical meditation techniques that are personalized to you.
And we'll do it in just 30 days. 🤩
💗 How We Can Upgrade Your Life 💗
There are unlimited ways we can transform your life with this program. It's completely customizable to YOU.


Here are the results we can make possible for you through meditation coaching!
We can work together to ...
❤️ Significantly reduce stress and anxiety in your life. Less worries about the future = more time in the present!
💜 Manage overwhelm and prioritize self-care, so you can return to a balanced feeling of calm
🧡 Help you lose weight and keep it off without diet or exercise.
💚 Help you sleep more deeply and wake up energized
💙 Improve your focus, motivation, and energy levels
💛 Conquer the fears and limiting beliefs that hold you back in life
And we'll achieve this with just 10 minutes a day of meditation techniques that are personalized to YOU.
P.S. This list is in no way extensive. If you have another goal in mind, just let me know. We'll make it happen! ❤️
Here's what you'll get:
⭐️ 4 private meditation coaching calls with me ($1000 value)
This exclusive package includes four weekly one-on-one coaching calls with me! Each call in 45 minutes long and will be jam-packed with easy meditation techniques you can use to accomplish your goals.
Whether you're looking to reduce stress, lose weight, sleep better, or all of the above, I'll help you get there.
I'll also provide you with PDFs, audio recordings, checklists, or anything else that I feel would be helpful to you!
Whatever you need I'll get it to you. I promise -- you're covered.
⭐️ 4 personalized guided meditations created just for you ($200 value)
After each coaching call, I will record a personalized 10-minute guided meditation just for you based on what we discussed in the call.
I'll provide you with a downloadable audio recording that you can listen to again and again. No one but you will receive access to this recording. EVER.
This is the quickest way to target your individual goals with meditation.
Is there a particular person you need to forgive? Cool. We'll create a meditation for that. Do you have to get over your fear of public speaking for a presentation that's coming up? Great. We'll create a meditation for that too.
Whatever you're looking to improve/overcome/feel better about in life, we'll create a personalized guided meditation that will get you there.
⭐️ Unlimited email support for 30 days ($500 value)
In addition to our weekly coaching calls, you'll also receive unlimited email support for 30 days.
This means you can email me anytime with questions and I'll get back to you within 24 hours -- guaranteed.
I'll be in your corner always to guide and support you. I promise. ❤️
⭐️ Bonus: Lifetime access to my current programs ($64 value)
I currently offer two signature meditation programs: The Meditation for Weight Loss Program and The 30 Day Meditation Challenge.
You will receive lifetime access to the current versions of both these programs.
This is an extremely personalized high-touch offer that's valued at $1764 total.


🎉 But with this special offer, you get the entire package for a one-time fee of just $497. 🎉
Frequently Asked Questions


What is meditation coaching?
Meditation coaching is a supportive and collaborative experience. We will work together using meditation as a tool for achieving your goals and enhancing your life!
Whether you struggle with stress, sleep, weight loss, or something else, meditation can help you move past it and shine. ✨
We will work together one-on-one for 30 days on 2-3 specific issues you're struggling with.
By the end of our month together, you will be a happier and healthier version of yourself.
What does this coaching package include?
This exclusive 1:1 coaching experience includes:
✅ Four (45-minute) private coaching calls with me over Zoom
✅ Four personalized (10-minute) guided meditation audio recordings created just for you
✅ Unlimited email support for 30 days with a guaranteed 24 hour response time
✅ Lifetime access to my two current signature programs (BONUS!)
I usually charge $250 for just one 1:1 meditation coaching call, so this is an incredible deal!
I never have and probably never will offer a 1:1 coaching package for this price ever again.
There are currently only 3 spots left, so make sure you sign up ASAP!
When does my 30 days start and end?
This coaching package is designed to take place during a 30 day time period. You will receive weekly coaching calls with guided meditations plus email support over the course of a month.
You can book your 30 days anytime after December 1st, 2020.
Once you purchase the coaching package, you can use it anytime as long as it's used for 30 consecutive days.
You can't spread your coaching calls out over the course of several months or a year. You must complete all four sessions within the 30 day time frame.
The is the best way for me to help you achieve your goals.
How do I schedule my first session?
Once you purchase the coaching package, you will receive a welcome email with instructions for booking your first session!
This email is sent manually, so please allow up to 1 business day for it to arrive.
Can I purchase this as a gift?
Absolutely! Meditation coaching is an awesome gift that will last a friend or family member a lifetime.
If you'd like to buy this as a gift, just send an email to [email protected] after you purchase.
I will then send an email to the gift recipient with a personalized message from you!
How much does it cost?
You have two payment options for this program. You can pay in full for a one-time fee of $497 OR you can choose two monthly payments of $267 each.
I've designed it this way to make payment as flexible as possible for you!
Once you purchase the program, you can start your 30 days whenever you want.
I have another question!
I'm happy to answer any questions you have! Feel free to email me at [email protected]
Why Should I Invest in Meditation Coaching?
⭐️ This is a personalized approach to meditation you can't find anywhere else! We will create a custom meditation program that suits your individual goals and needs, so you can see results quickly!
⭐️ It includes 4 custom guided meditations created just for YOU! They will be completely tailored to your personal goals, obstacles, and personality.
⭐️ This is the fastest way to improve your life with meditation -- guaranteed! If you've struggled to achieve real results with meditation in the past, this program is for you!
⭐️ You deserve it! ❤️ $497 isn't cheap, but YOU ARE WORTH IT. The value you'll get in this program will last you a lifetime, but you have to be willing to invest in yourself!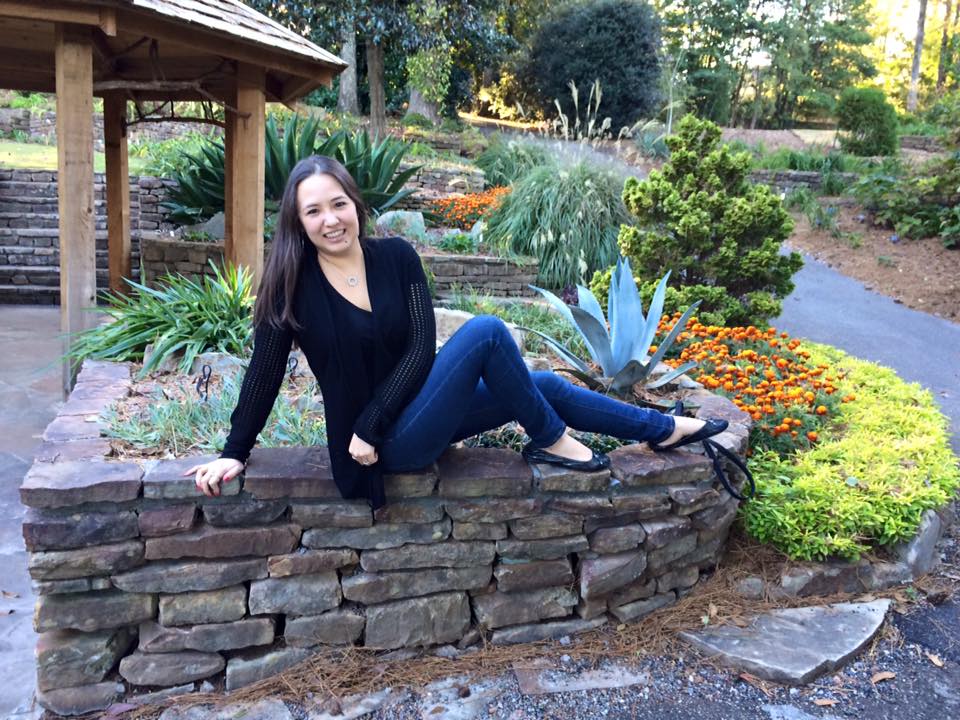 Ready to have the best month EVER?
Meditation coaching can and will help you achieve your goals.
Give me 30 days and you'll be amazed at what we can achieve together.
Less stress, better sleep, more energy, weight loss, and SO much more can be yours in the next 30 days.
Are you ready for it?
❤️ You + Me = The Best Month EVER! ❤️
I am not a doctor or mental health professional. You should always consult your doctor on all matters regarding your health and well-being. Meditation coaching should never be used as a substitute for medical advice. Read the full disclaimer here.