Clarity + Simplicity = Results
That's the simple formula for achieving results with your meditation practice.
Many people are scattered when it comes to meditation. They try a lot of different guided meditations and new techniques without any intention or direction.
They're confused when it comes to meditation. They hear about the amazing benefits it can deliver and want to experience it for themselves, but don't know how.
Some people even meditate for YEARS and never truly get the results they're looking for.
You can be different.
You can experience massive shifts in your life QUICKLY using meditation as the tool with a few simple steps.
If you want to meditate for just a few minutes each day and see results, you're going to need to set GOALS for your practice.
Ready to start a thriving meditation practice that delivers results quickly?
Introducing ...
Meditation Kickstart
You + Me. 60 minutes on Zoom. Goal setting and planning out a meditation practice that works for YOU!
Most people don't set goals with their meditation practice and this is a HUGE mistake. If you want to experience massive shifts with meditation, you need to be clear on WHAT you want to achieve with your practice.
I'll help you figure out exactly what your goals with meditation are and teach you the EXACT techniques and practices you need to get there.
No more confusion. No more spinning your wheels. Just clarity, simplicity, and RESULTS.
Ready to make it happen?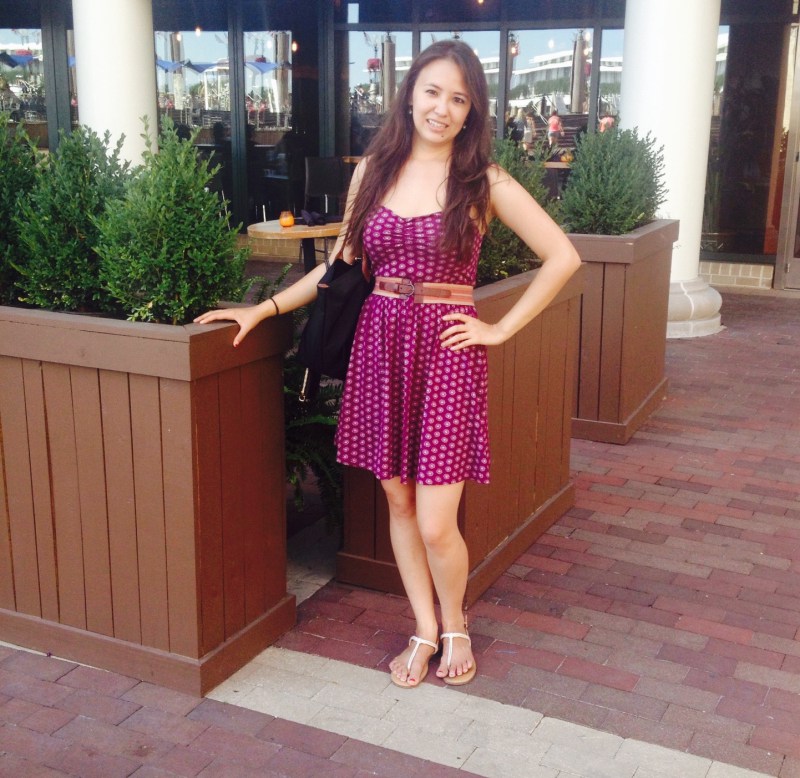 Meet Your Meditation Coach!
Hi there! I'm Alyssa. I'm an ACE certified group fitness instructor, meditation coach, and health blogger.
For years, I struggled with chronic nerve pain related to severe stress and anxiety. Meditation eliminated these symptoms for me and quickly transformed my life!
Since then, I've helped so many clients achieve their full potential with simple, but powerful meditation practices. I want to help you too!
I teach a results-oriented approach to meditation that's rooted in behavior change.
I don't teach meditation for "meditation's sake". My role as a meditation coach is to help you get RESULTS with your meditation practice.
Meditation has a ton of science-based benefits, including:
🌴 Stress Relief
🌺 Anxiety Management
💖 Pain Control
😴 Deep and restful sleep
💃 Increased confidence and self-esteem
💪 Increased energy and productivity
and SO much more!
Together, we'll identify which goals are MOST important to you and the EXACT steps that will get you there.
Ready to start a meditation practice that gets RESULTS?
During our 60 minute call, we'll be using my signature 4 step process for setting goals AND achieving them with meditation.
Step 1: Goal Setting
First, we'll discuss your personal goals with meditation. Are you looking to relieve stress, increase self confidence, enjoy deep sleep, or manage physical pain?
Spoiler alert: These are all DIFFERENT goals that require different meditation techniques and practices.
Meditation is NOT one size fits all, which is why working with a meditation coach is so valuable.
By the end of this step, you'll be completely CLEAR of what you want to achieve with meditation.
After that, we'll focus on the steps you'll need to actually GET there.
Step 2: Make a Plan
Together, we'll create a meditation practice that fits with your goals AND lifestyle.
We'll make a solid plan for when, where, how long, and how often you will meditate each day, so there's NO question marks.
This will help you stay consistent with your practice, so you can experience the benefits of meditation QUICKLY.
After our call, you'll receive a written plan, so you can put your new meditation practice into immediate ACTION.
Step 3: Meditation Techniques + Practices
Next, I'll teach you the BEST meditation techniques to achieve your specific goals quickly.
Once again, meditation is NOT one size fits all. There are hundreds of meditation techniques out there and even MORE guided meditations. Each one serves a specific PURPOSE and if you don't know what that is, you'll quickly become confused and overwhelmed.
I'll help you cut through the noise and point you toward the EXACT right techniques and practices for your purposes.
You could spend months (or even years) jumping between different apps and guided meditations on YouTube without ever finding the ones that work best for YOU.
This step helps you AVOID the overwhelm by giving you the EXACT guided meditations and techniques you'll need on a silver platter (and none that you don't!)
You get results with meditation by SIMPLIFYING – NOT by doing it all. Set a goal and then intentionally practice the techniques that get you closer to that goal. It's that simple.
Together, we'll create a meditation practice that's EFFECTIVE and EASY to stick with, so you can experience massive results in a short amount of time.
After our call, I'll email you a written summary with all the techniques and guided meditations that will be most impactful for you.
Step 4: Q + A
You've got questions. I've got answers!
It's natural to have questions and confusion around meditation, which is why I've saved time at the end to answer all your burning Qs!
By the end of our call, you'll be crystal CLEAR on meditation and what it can do for you. You're covered. I promise.
By the end of our 60 minutes together, you will have...
✅ Powerful clarity around your goals with meditation and the exact steps you'll need to take each day to achieve them
✅ A clear and simple action plan + the practices you'll need to start, grow, and thrive in your meditation practice
✅ A straight forward and effective meditation practice that's personalized to YOU -- one that you enjoy AND gets results
Here's what's included:
❤️ A 60 minute 1-on-1 coaching call over Zoom following the 4 step process outlined above
❤️ A written action plan and summary that you'll receive within 48 hours after our call
❤️ Bonus: Additional email support for 48 hours after you receive your plan to follow up and ask any questions you have
⭐️ EARLY BIRD BONUS ⭐️ The first 3 people to sign up for Meditation Kickstart will also receive the Meditation Starter Pack (a $20 value) for FREE!
This bonus features the Meditation for Beginners eBook plus 5 powerful guided meditations.
Here's the transformation you'll achieve with this program:
Before Meditation Kickstart:
🚫 You want to start an effective meditation practice but don't know WHERE to start.
🚫 You meditate here and there, but lack consistency and intention with your practice.
🚫 You're overwhelmed by the thousands of guided meditations, apps, and techniques out there. How do you know which ones are right for you?
🚫 You have SO many questions when it comes to meditation and wish someone could answer them for you.
🚫 You know meditation can drastically improve your life, but it's never even occurred to you to set actual GOALS for it.
🚫 You feel overwhelmed and a bit lost when it comes to meditation. You wish someone was there to make it SIMPLE for you!
🚫 You know with a little extra support and accountability, you could THRIVE in your meditation practice.
After Meditation Kickstart:
✅ You are crystal CLEAR on your personal goals with meditation and how to achieve them.
✅ You have a solid plan for when, where, and how to meditate each and every day.
✅ You are clear on the exact meditation practices and techniques that will work BEST for you. No more drama or overwhelm.
✅ You have a whole list of guided meditations and techniques hand-picked just for you.
✅ You have a consistent meditation practice that you enjoy and look forward to.
✅ Meditation is no longer some mystical thing that you don't understand. You feel confident in your practice and what it can do for you.
✅ Meditation is SO simple for you now. You know exactly what to do each day to make your practice work for YOU (instead of the other way around!)
Why Meditation Coaching?
If you've never tried meditation coaching before, you might be wondering WHY you should invest in this. After all, there are tons of meditation apps and YouTube videos out there, right?
It's the EXACT same reason why you would hire a piano teacher.
Yes, you can play the piano for free. You can watch random videos online and try to figure it all out on your own. But your results will likely be scattered.
If you actually want to learn to play the piano, a teacher is the BEST and QUICKEST way to get there. A piano teacher provides you with practices that are tailored to YOU and YOUR goals, so can get to where you want to be faster.
Meditation coaching works the SAME way.
Meditation coaching unlocks a whole NEW world of benefits that would not be available to you otherwise.
So my question for you is... If you're interested in meditation, why wouldn't you want the BEST results for the time you're spending?
Meditation coaching is the TOOL you need to get there.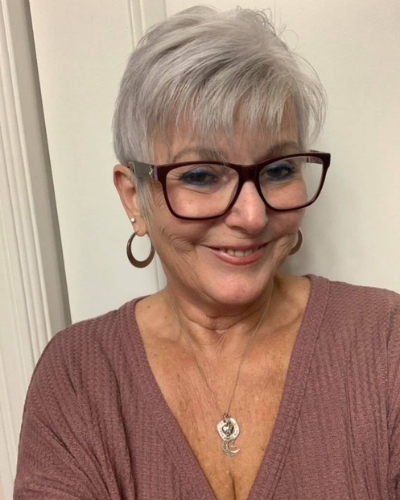 Meet Lynn!
I am absolutely thrilled to have found Alyssa, and the meditation programs she offers. Not only has she helped me learn to relax and de-stress, she's also taught me the importance of enjoying foods mindfully to lose weight! Alyssa has a beautiful and calming voice, spirit, and is a true motivator and encourager.
- Lynn S.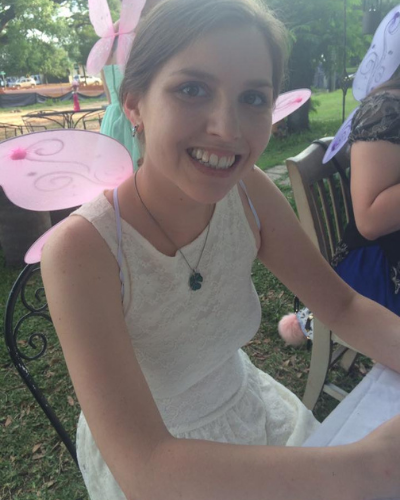 Meet Kimberly!
Alyssa's guided meditations have been a great way for me to relieve stress and have fun at the same time. As a teacher and a mother, finding time for myself can be hard. It is so wonderful to be able to count on Alyssa to provide meditation opportunities that fit into my busy schedule. I would recommend her services to anyone interested in improving their life through meditation!
- Kimberly W.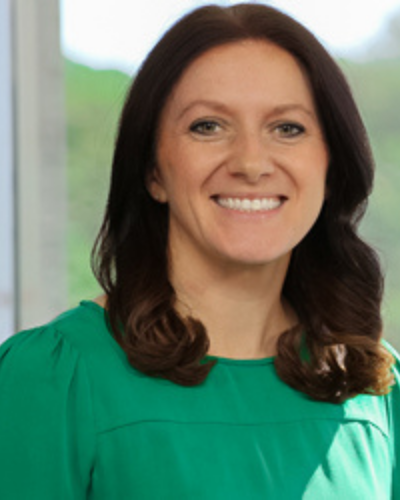 Meet Barbara!
Relaxing, instructive, calming, and enlightening! I listen to one of Alyssa's meditations each morning when I wake up. The spoken guidance and periods of silence allow for me to release lingering tension and detox before starting my busy day. Her programs are excellent, even for a beginner like myself who has practiced yoga for many years, but never really focused on the meditative aspect. I look forward to trying other programs that Alyssa has to offer!
-Barbara B